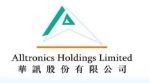 HONG KONG, Mar 30, 2023 – (ACN Newswire via SEAPRWire.com) – Alltronics Holdings Limited ("Alltronics" or the "Group") (SEHK: 833), a leading electronic products manufacturer and provider of energy-saving business solutions, today announced its annual results for the year ended 31 December 2022 ("the year 2022" or "review year").
During the year 2022, profit for the year attributable to owners of the Company increased to HK$112.1 million from HK$69.3 million in the year 2021, as total gross profit for the year increased by HK$68.4 million to HK$328.6 million. The overall gross profit margin increased to 19.0% for the year 2022 (2021: 15.7%), primarily due to the Group's continued effort to tighten controls over production costs and overheads, an increase in the proportion of sales of products with higher average profit margins and the reversal of warranties. Total turnover increased slightly by 4.6% to HK$1,732.1 million due to the increase in sales of electronic products.
The Board has proposed the payment of a final dividend of HK2.0 cents per share. Together with the interim dividend of HK2.0 cents per share, the total dividends paid or payable for the year 2022 will be HK4.0 cents per share.
Sales of electronic products remain the major source of income of the Group, which comprises sales of finished electronic products, plastic moulds and components, and other components for electronic products. Within the segment of electronic products, sales of the Group's irrigation controller products increased by approximately HK$153.1 million to HK$761.4 million and sales of walkie-talkie products rose by approximately HK$25.1 million to HK$173.1 million.
In terms of geographical market, customers in the United States continued to be the major market for the Group's products and services, which accounted for approximately 74.8% of the total revenue for the year 2022 (2021: 74.0%).
Looking ahead, despite the relaxation of COVID-19 related control measures, the Group expects that the business environment will continue to be challenging for some time amid factors such as geopolitical tensions, fluctuation in exchange rate of Renminbi against United States dollars and Hong Kong dollars, risk of high inflation and rise in interest rate. The Group will continue its efforts to manage these factors and tighten controls over production costs and overheads. It will also seek to improve production efficiency and maximise gross profit margin. While focusing on its core electronic products segment, the Group will explore opportunities for new products and projects with existing and potential customers in Hong Kong, in the PRC and overseas to provide a better return to all shareholders.
About Alltronics Holdings Limited (Stock code: 833)
Alltronics Holdings Limited is mainly engaged in the design and manufacture of a wide range of electronic products with quality and style, supplying biodiesel products and energy efficient gas stoves, as well as the provision of energy-saving business solutions. The Company is a constituent stock of the Morgan Stanley Capital International ("MSCI") Hong Kong Micro Cap Index. For more information, please visit the company website
http://www.alltronics.com.hk/
Media enquiries
Strategic Financial Relations Limited
Vicky Lee Tel.: +852 2864 4834 Email: vicky.lee@sprg.com.hk
Carol Cheung Tel.: +852 2114 2200 Email: carol.cheung@sprg.com.hk
Betty Xu Tel.: +852 2114 4109 Email: betty.xu@sprg.com.hk
Website: www.sprg.com.hk
Copyright 2023 ACN Newswire. All rights reserved. (via SEAPRWire)